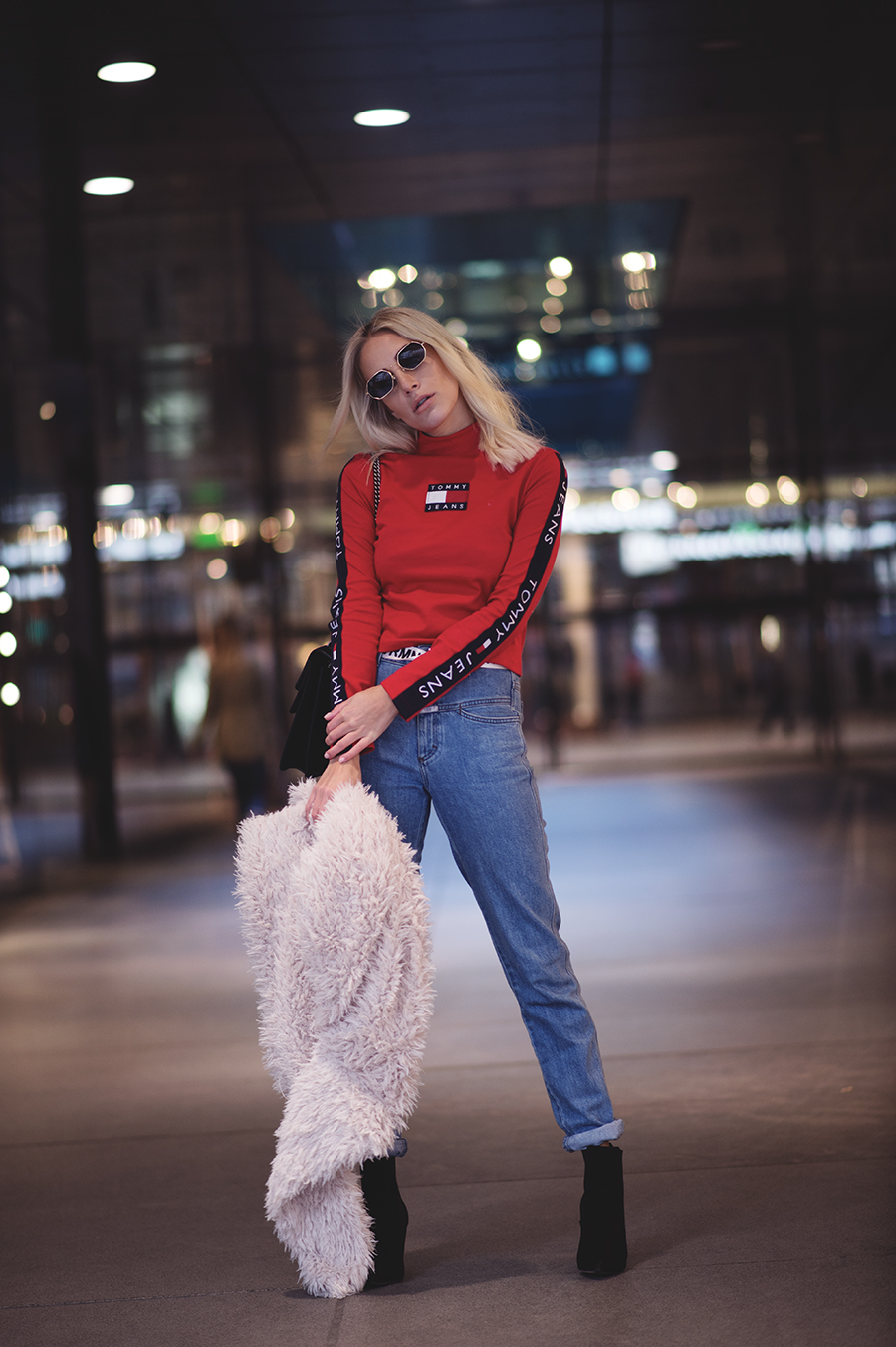 Wie Ihr vielleicht schon bemerkt habt, bin ich ein absoluter Fan der 90er, besonders wenn es um Mode geht. Schon bei der ersten Tommy Jeans Capsule Collection war ich begeistert von den Teilen und habe mir damals direkt eine Jeansjacke, einen Pullover und ein T-Shirt zugelegt. Und die neue Tomy Jeans Kollektion ist mindestens genau so cool, wenn nicht sogar einen Tick besser als die vorangegangene. Auch die aktuelle Kollektion hat wieder den klassischen Vibe der 90er und deshalb mussten einige Stücke direkt in meine Shopping bag.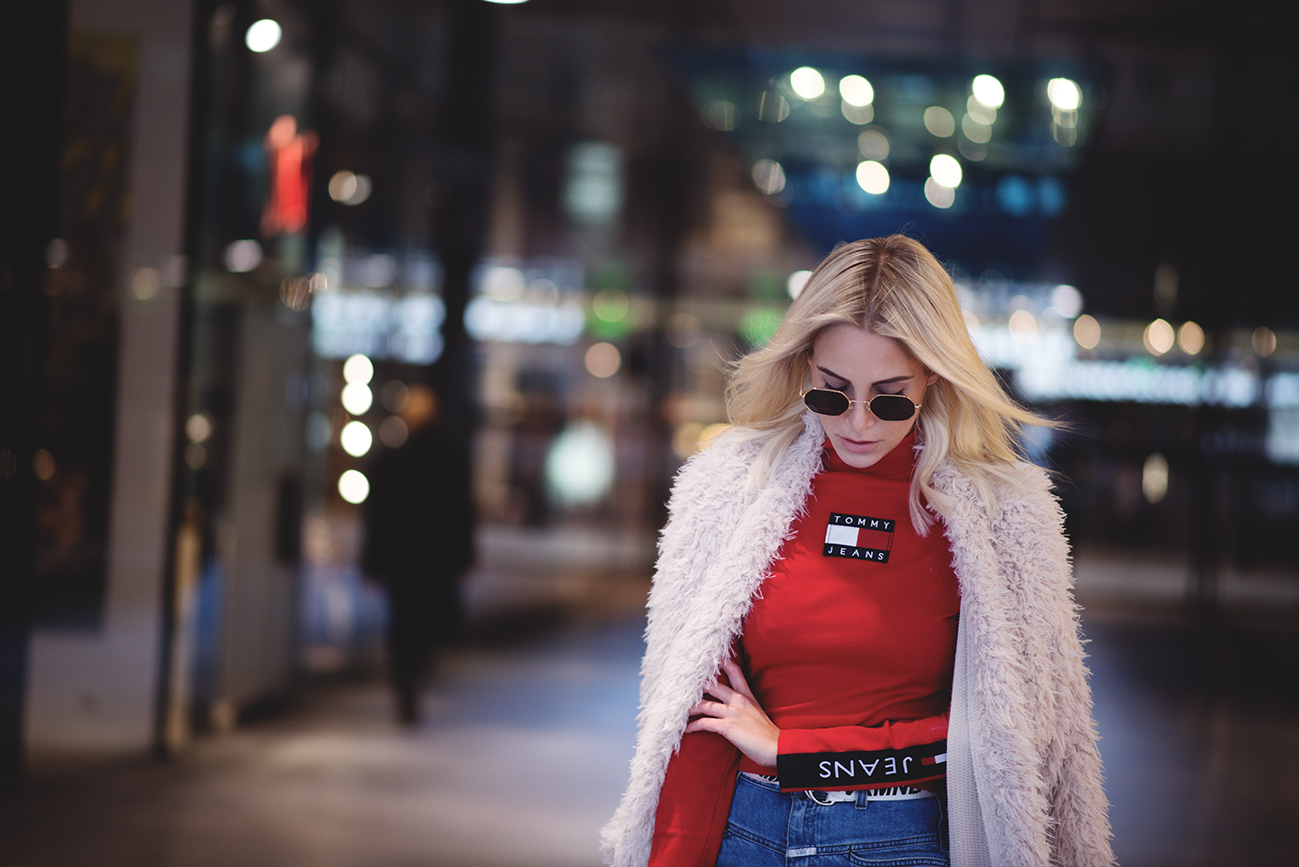 Bei diesem Outfit trage ich mein Lieblingsteil aus der Tommy Jeans Kollektion: Ein kurzes Longsleeve Top in knalligem rot. Und ja, rot ist diese Saison genau meine Farbe wie Ihr auch bei diesem Look sehen könnt. Dazu habe ich, um den 90er Jahren treu zu bleiben, eine Mom- Jeans von Closed kombiniert. Ein fluffiger Mantel, ein paar Boots und fertig ist der Look. Wie gefällt Euch der Look? Es stehen übrigens noch weitere Teile aus der Kollektion auf meiner Wishlist. Ich meine wie cool ist diese Jacke bitte?!


By the way, nicht nur die Damenkollektion ist genial, wäre ich ein Mann, würde ich mich komplett einkleiden mit der neuen Kollektion. Nach einem sehr produktiven, aber auch anstrengendem Sonntag, widme ich mich nun meiner neuen Serie: Queen of the South. Wer gerne die Narcos schaut, der sollte unbedingt mal diese Serie anschauen. Also, ich bin dann mal weg… Netflix and chill. Happy Sunday!
Shop the Look: