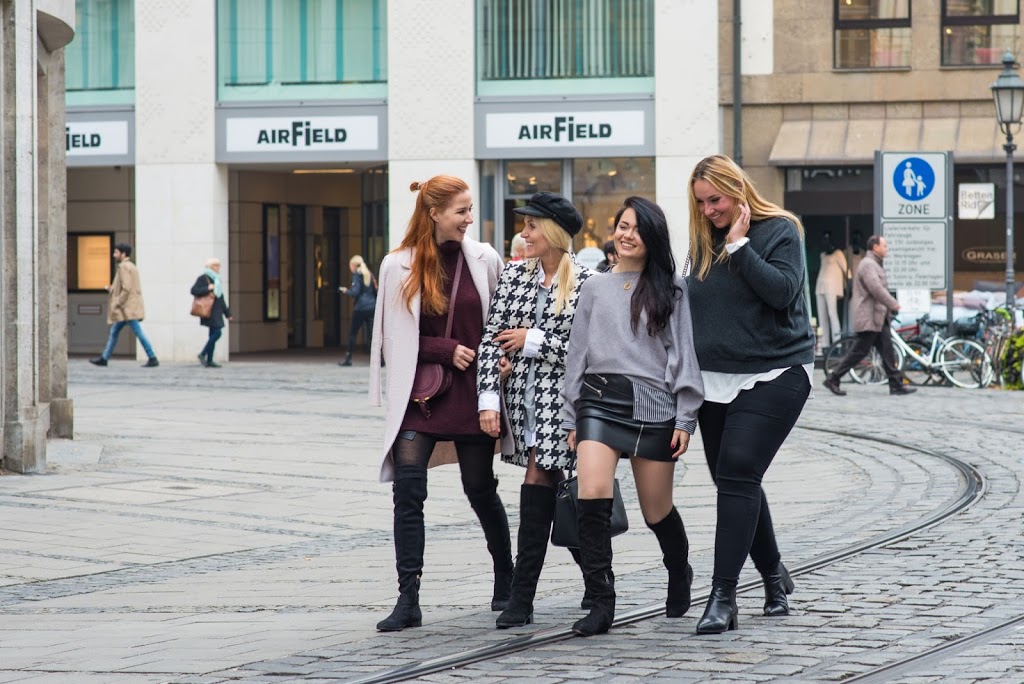 Ich weiss nicht wie es Euch geht, aber ich bin ein absoluter Café Liebhaber.
 Angefangen bei meiner ersten Tasse am frühen Morgen, ohne die ich nur ein halber Mensch wäre, bis hin zu einem Café am Nachmittag mit Freundinnen in der Stadt:
 No Coffee, no Party!
Deshalb waren Verena und ich sofort Feuer und Flamme als wir von Nespresso zu Eröffnung des kleinsten Pop-Up Cafés der Stadt geladen wurden.
Nespresso lädt Euch die kommenden 3 Wochen zu einem Café ein.
An 19 verschiedenen Orten in München, könnt ihr einen ganz besonderen Kaffeemoment mit interessanten Münchner Persönlichkeiten erleben.
Dort oder von zu Hause könnt ihr dann euren persönlichen Kaffeemoment mit dem Hashtag #CoffeMe und eurer Lieblingssorte posten und so ein Teil der Website werden.
Meine zwei absoluten Favoriten:
#Kazaar (ich liebe meinen Café staek und intensiv) oder #Rosabaya.
Welche Kapseln mögt Ihr am liebsten?
Eins vorweg : Wir haben uns nicht abgesprochen!
Aber da unsere Outfits bei diesem Event so schön harmoniert haben wurde danach noch ein wenig geshootet.
Lindas Freund Michi, hat sich wiedermal selbst übertroffen und alles gegeben!
(Während wir einfach nur die Straße entlang gelaufen sind um ein schönes Lauf-Bild à la "Sex and the City" zu bekommen.)
Auch während dem Event, als wir Blogger in Ruhe Café getrunken haben und uns am flying Buffet bedient haben, kam der arme Michi nicht mal dazu etwas zu essen.
Vielen Dank dafür und alle Photo Credits gehen natürlich an Linda & Michi;)
Was wir sonst so auf solchen Events treiben könnt Ihr auf den Fotos begutachten 😉
Xx. S.
*Mit freundlicher Unterstützung von Nespresso.